Crestcom International

It is commonly accepted that Ohio's agribusinesses are facing more challenges today than ever before. Companies must address uncertain markets and a global health pandemic while also ensuring their employees remain well equipped for high performance.
With members in mind, OABA has partnered with Crestcom International, a globally recognized leadership development organization, to offer Crestcom's results-oriented, live facilitated leadership development program in a virtual environment. The 12-month Crestcom Leadership Development program includes two live 2-hour courses each month for a total of 48 hours of interactive leadership development experiences. Additionally, participants will use Crestcom's proprietary learning portal to log intentional monthly action plans. Their behavior change is further reinforced during in-house reporting sessions with the employer and a Crestcom coach. Crestcom's curriculum focuses on the twelve critical core leadership and workforce skills, including very timely topics such as: effective communication, leading through change, decision making, developing productive and accountable teams, and recruiting and retention and more.
The courses are offered multiple times throughout their designated month, which allows participants to incorporate the sessions into busy schedules – a significant concern for agribusinesses. With more than 30 years of experience in executive development, Crestcom is represented by three different trainers in Ohio. The virtual platform grants equal access for member companies across the state, as participants can engage with the program from their office or home.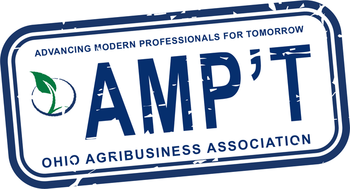 To learn more about how your company can engage in this leadership opportunity, contact one of the following Crestcom licensees:
Northwest Ohio – Greg Logue at greg.logue@crestcom.com
Central and Southern Ohio – Bruce Bierschbach at bruce.bierschbach@crestcom.com
Northeast Ohio – Kevin Mowers at kevin.mowers@crestcom.com
You can also find more information at Crestcom International's website at crestcom.com.