Complete Story

Governor DeWine Nominates Brian Baldridge as Director of the Ohio Department of Agriculture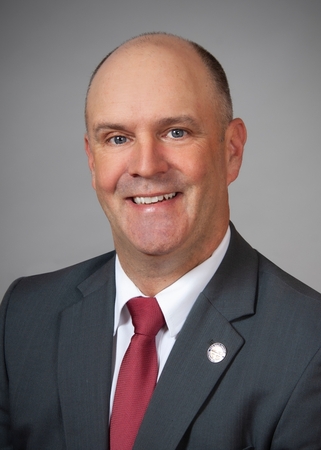 Governor Mike DeWine announced he will nominate Brian Baldridge of Winchester to be the next Director of the Ohio Department of Agriculture.
Baldridge is currently a State Representative for the 90th Ohio House District which encompasses all of Adams and Scioto counties and parts of Brown County.
Baldridge and his family operate Baldridge Farms, which has both livestock and crop production. The Baldridge family has farmed in Ohio for seven generations.
"I am pleased to nominate Brian Baldridge for director of the Ohio Department of Agriculture. Brian knows the industry and is passionate about promoting Ohio agriculture. He also shares my vision for making needed improvements to the Ohio State Fairgrounds."
Prior to serving as a state representative, Baldridge was an Adams County Commissioner for four terms and township trustee for Wayne Township for two terms.
In addition to his elected public service, Baldrige has served his community as a firefighter and paramedic for the Wayne Township Fire Department. He also served as a career firefighter and paramedic with the Anderson Township Fire Department.
Baldrige must be confirmed by the Ohio Senate.
---