Safety Products

Conney Safety is one of the largest major distributors in the United States that specializes strictly in the distribution of safety products. With over 60 years in the industry, Conney currently offers over 22,000 high quality brand name items across nearly every category and subgroup. These safety manufacturer relationships ensure the right to fulfill company needs.
Conney was purchased by WESCO Distribution in July 2012. WESCO International, Inc., a publicly traded Fortune 500 company headquartered in Pittsburgh, Pennsylvania, is a leading provider of electrical, industrial, and communications MRO and OEM products, construction materials and advanced supply chain management and logistics services. The acquisition of Conney represented an exciting opportunity for WESCO to bring additional safety products and services to the joint customer base. WESCO and Conney remain dedicated to maintaining and building on their customer relationships, and Conney customers now have global access to WESCO's extensive array of products, services and value creation solutions.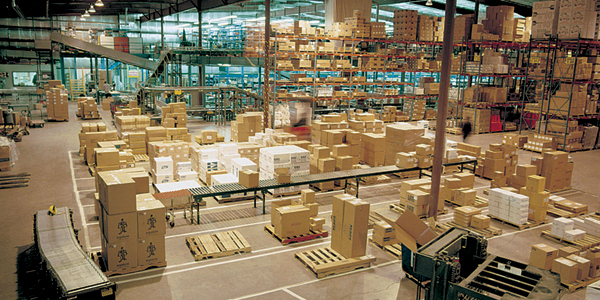 Why Choose Conney?
Conney Gets to the Point

When you contact Conney, your Account Manager is either immediately available or able to get back to you within a few minutes. No other distributor can consistently make this claim. Your time is valuable. Don't wait on your supplier.

Conney Knows Its Stuff

Your Account Manager can instantly put you in contact with a member of the Safety Support Team. These experienced safety professionals will provide common sense advice on how to solve your safety and compliance problems. They'll always recommend just the right products to fit your needs and your budget.

Conney Has What You Need

With over 16,000 products in-stock, millions of dollars in inventory, and an item fill-rate of over 98%; Conney has the products you need, when you need them. Plus, they have sourcing relationships with hundreds of safety suppliers, worldwide. If you need something unique, they'll tap into this network and find it. And their privately-labeled Direct Safety Products are the most economical way to keep your entire workforce safe and comfortable. Same day shipment is offered on most orders.

Conney is Focused

Workplace protection can mean life or death. It's a serious responsibility that requires concentration and dedication. That's why Conney has always been, and will always be, safety specialists.
OABA member companies can register here to access OABA pricing and discounts.
For more information on saving money when purchasing your company's safety products, please contact Maggie Glatzel at 608-277-5379 or mglatzel@conney.com.