Evan Callicoat
Intern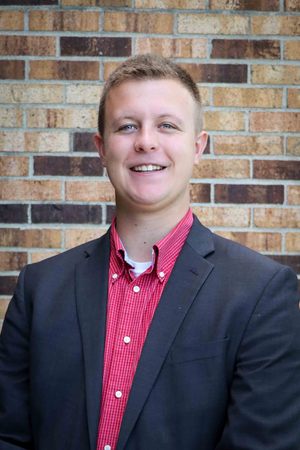 Evan Callicoat is 2019-2020 student intern for the Ohio Agribusiness Association. He will provide support to OABA's membership, events, policy and other key efforts and began in October 2019.
Evan is originally from South Vienna, Ohio and is currently a third-year Agribusiness and Applied Economics student at The Ohio State University. On campus, Evan is an active member of Delta Theta Sigma Fraternity, Alpha Zeta Partners Honorary Agricultural Fraternity, College of Food, Agricultural, and Environmental Sciences Student Council. His expected graduation date is the spring of 2021.
Prior to interning with OABA, Evan interned with the Ohio Corn & Wheat Growers Association, where he primarily worked in government affairs and advocated for Ohio grain farmers on a state and national level. He previously served as the State Reporter for the Ohio FFA Association. During his year of service, Evan facilitated workshops and delivered speeches to help develop student leadership and career success for Ohio's 26,000 FFA members.