OABA History
Complete Story

Andrew Allman
Director of Business Operations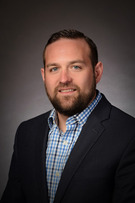 Andrew Allman is the Director of Business Operations for the Ohio AgriBusiness Association. Allman joined OABA's team in 2013 and manages financial, database, membership and service program operations.
In 2014, Allman was appointed Executive Director of the Nutrient Stewardship Council, governing body of the 4R Nutrient Stewardship Certification Program (www.4rcertified.org).
Prior to joining OABA, Allman was an accountant and auditor with accounting firms in Akron and Columbus. Allman holds a Bachelor of Business Administration in Accounting and Business Pre-Law from Ohio University.
Allman is a member of the Ohio Society of Association Executives and has served on numerous committees within OSAE and the OSAE Foundation, including the current role of OSAE Foundation Chair.